Vision Trip 2017 Promotion
TEAM Vision Trips are designed to show those considering their calling what life is really like as a missionary. Working with TEAM's mobilization department, I conceptualized and designed the 2017 Vision Trips design elements to be carried throughout all promotional materials including social media graphics, video, and print and digital materials. I personally designed the promotional post card, digital brochure, downloads, and infographics for the campaign.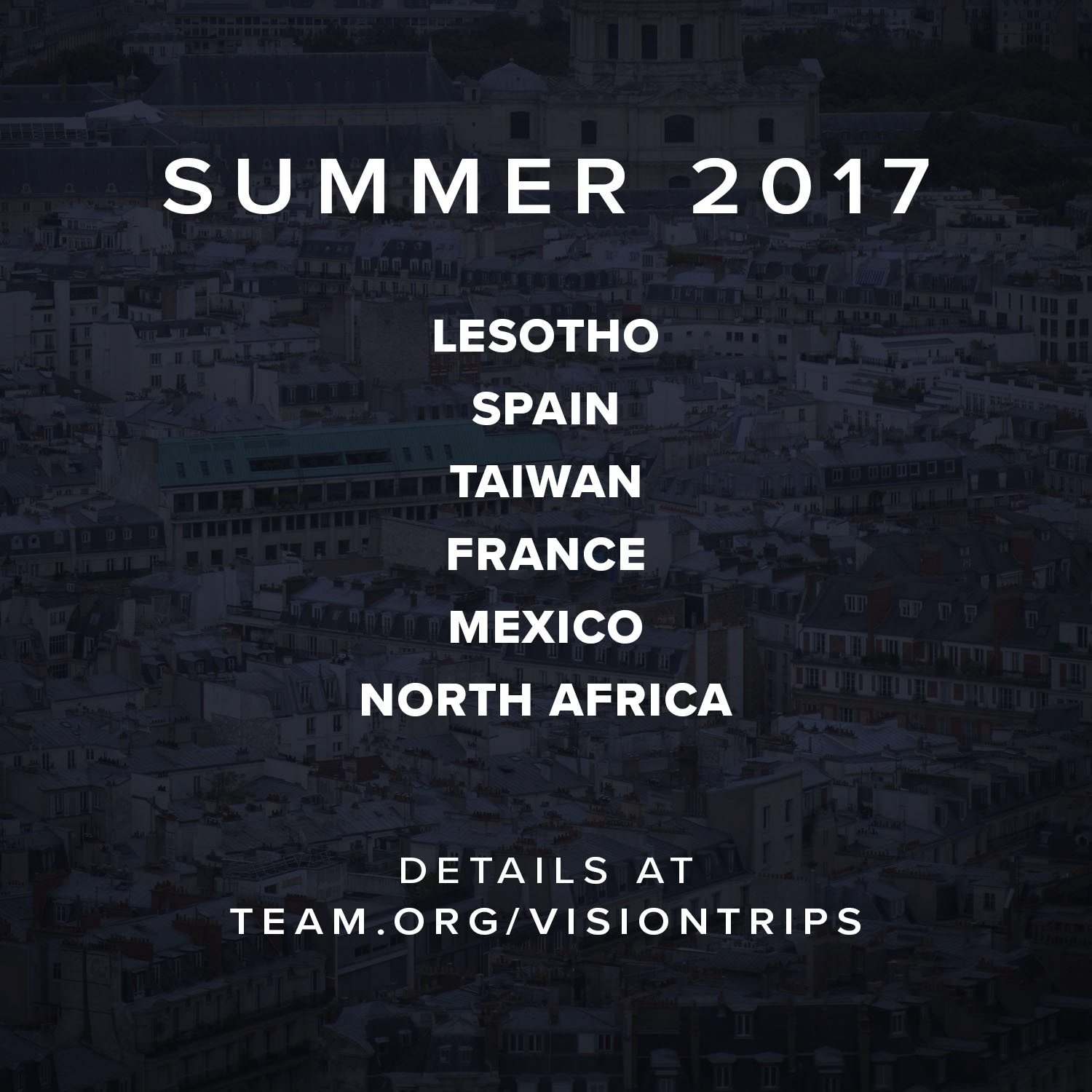 5" x 5" postcard (above) and digital brochure with location details (below).